Center for Science of Information was a partner in the 2019 IEEE North American School of Information Theory that was held Tuesday, July 2 through Friday, July 5, 2019 in the Photonics Center at Boston University.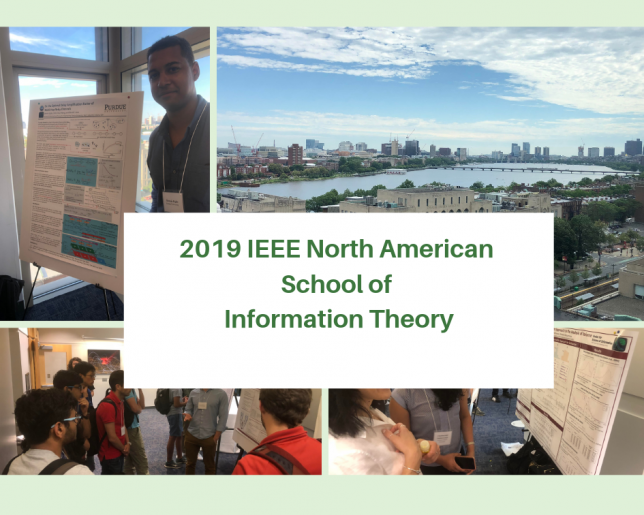 This was the 12th Annual North American School of Information Theory and follows a series of events designed to provide graduate students with opportunities to:
Learn from senior lecturers in the field who will present long-format tutorials
Participate in a stimulating and inviting forum of scientists
Present their own work for feedback and potential collaboration
Deepen their connections with the community.
There were 78 student and postdoc attendees together with 10 faculty and staff for a total of 88 attending. CSoI had 23 students from our partner institutions that presented research posters.
For the full schedule, speaker bios, and student poster abstracts please view these at the host website: http://iss.bu.edu/bobak/nasit/